A complete service
Using professional equipment in lighting, sound, audio-visual, and rigging we provide a full creative design and technical production service. We use industry-leading software such as "Capture" for pre-event visualisation and on-the-day production.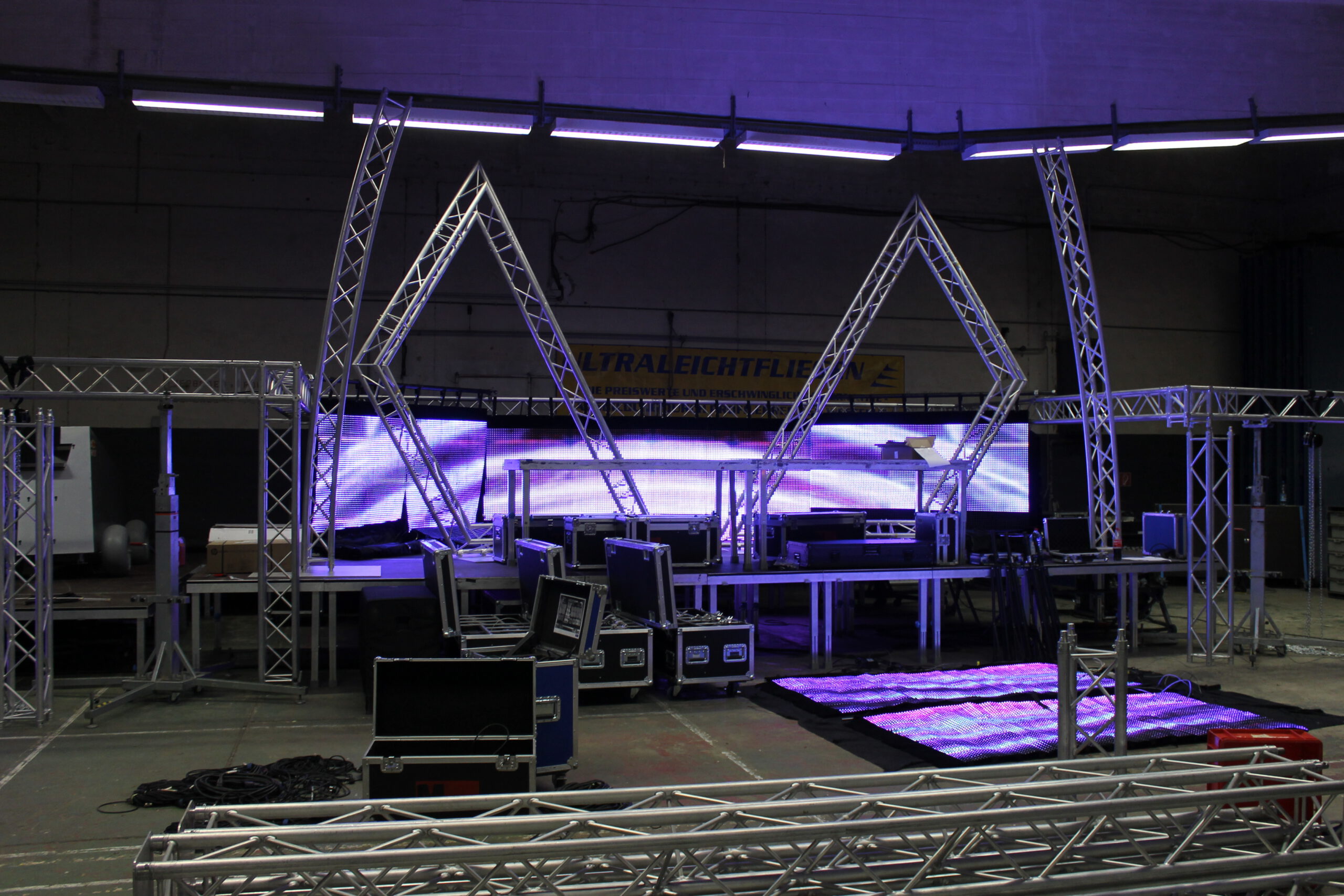 Likewise, all our lighting, sound and audio-visual applications, whether small or large-scale, subtle or bold and theatrical, are backed by solid safety practices. We work closely with other event service providers to ensure venue logistics, power supply and distribution, and all structural elements are rigged correctly and safely.
Known for working within budget, we provide cost-smart solutions to produce spectacular results that live up to your creative vision.
Since we are a German company, located in Germany, most parts of this webpages are written in german. In case you need any help to find your needs, do not hesitate to contact us. All staff is able to speak fluently English.